by Natalie Banner, Understanding Patient Data Lead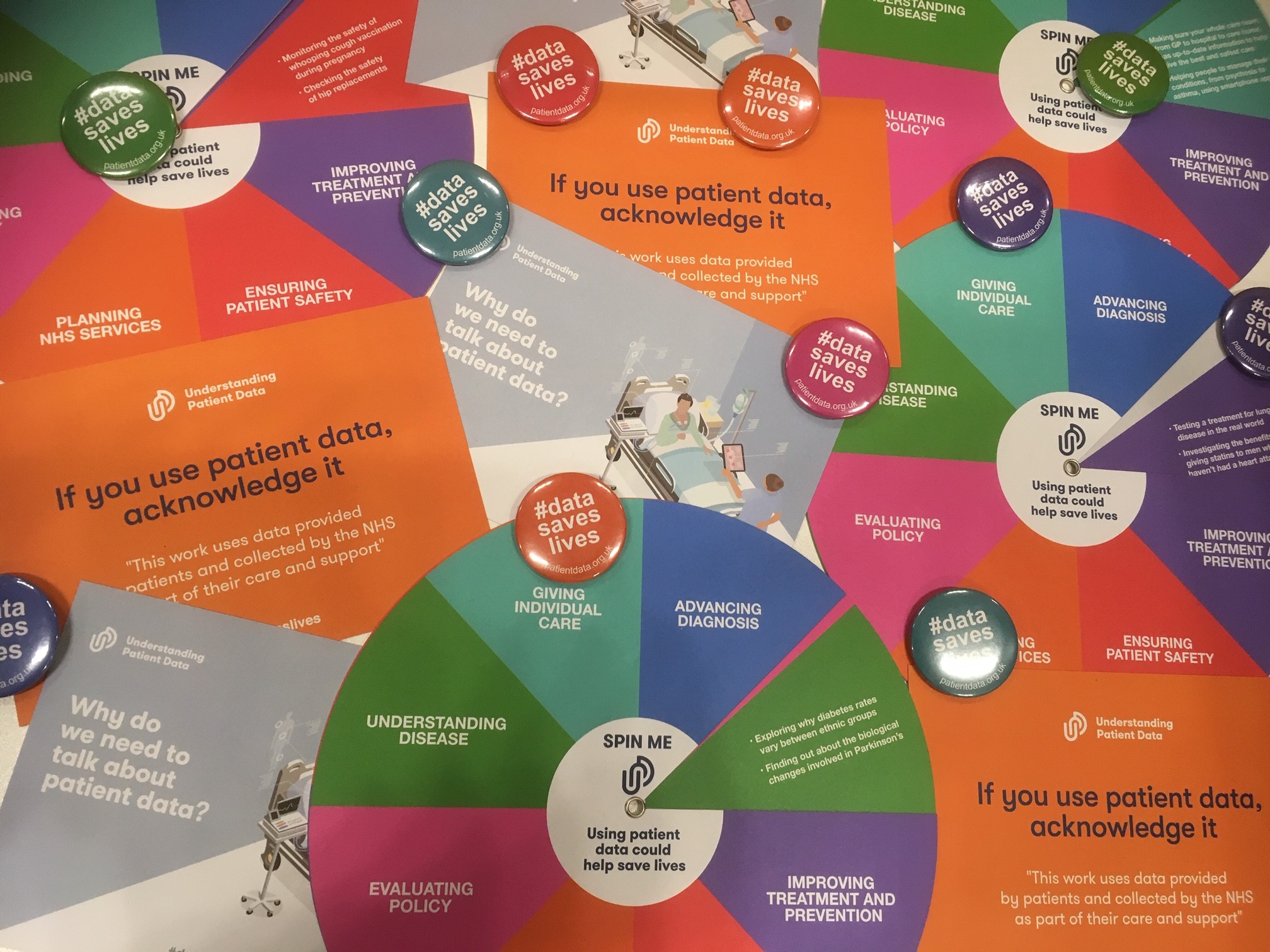 We're on a mission to make the way health records are used more visible, understandable and trustworthy. We work with patient groups, health professionals, policy makers and data holders to champion responsible uses of patient data to improve patient care and health services across the UK.
We're looking for a Strategy and Engagement Manager to join our small team within the Wellcome Trust, as we grow our ambition and scale.
Why data?
The data within our health records is essential for providing us with care but is also incredibly useful for other purposes such as planning health services or managing population health. And there's increasing interest in using health data to train machine learning algorithms as hype and hope grows over the potential for artificial intelligence to improve healthcare.
There are big questions here for all of society, about the balance between benefits and risks, what the rules should be for using data and who gets to decide.
But patient data is a tricky subject to talk about. It's not particularly salient for most people in their day-to-day lives, but once you explain how it could be used, many are shocked and concerned. This is sensitive data that people understandably feel a strong sense of ownership over: even if identifying information is removed, they still care what happens to it and worry about things like commercial exploitation, data security, what choices they have and where the power lies.
To date, we have little understanding of how people's views, concerns and questions about health data may differ depending on their background, experiences and personal values. This is partly because survey and engagement methods aren't always granular enough to pick up on different aspects of diversity, and in part because we've typically framed the questions from the perspective of policy-makers and researchers: we haven't gone to where people are and found out what matters to them, in language and terms they'd use.
What's the role?
We want to change this and bring the voices and perspectives of more diverse communities into important debates about how our health data is used. As Strategy and Engagement Manager, you'll be responsible for developing and delivering a strategy to explore and understand the views of patient groups and communities who might not have thought about health data before.
This will involve a strategic gap analysis of what we know about public views and devising a programme of work to identify and address unmet information and engagement needs. You'll also develop new mechanisms to support innovative, interesting ways of talking about the big societal questions that data use raises. There'll be a particular emphasis on minoritised groups and those who are typically not well represented in existing research on data use.
We're really keen to see applicants who can adopt and adapt a range of engagement methodologies to suit conversations about patient data. In some cases, this will mean providing accessible information on what happens in practice. In others there may be opportunities for more collaborative engagement, for example on shaping the rules and safeguards around data use to ensure they are trustworthy.
Get in touch
If you're interested in this role and would like to discuss it further, do message me or DM me on Twitter @natalie_banner. For logistics and job application process queries, get in touch with jobs@wellcome.ac.uk.
Job description and how to apply here