by Natalie Banner, Understanding Patient Data Lead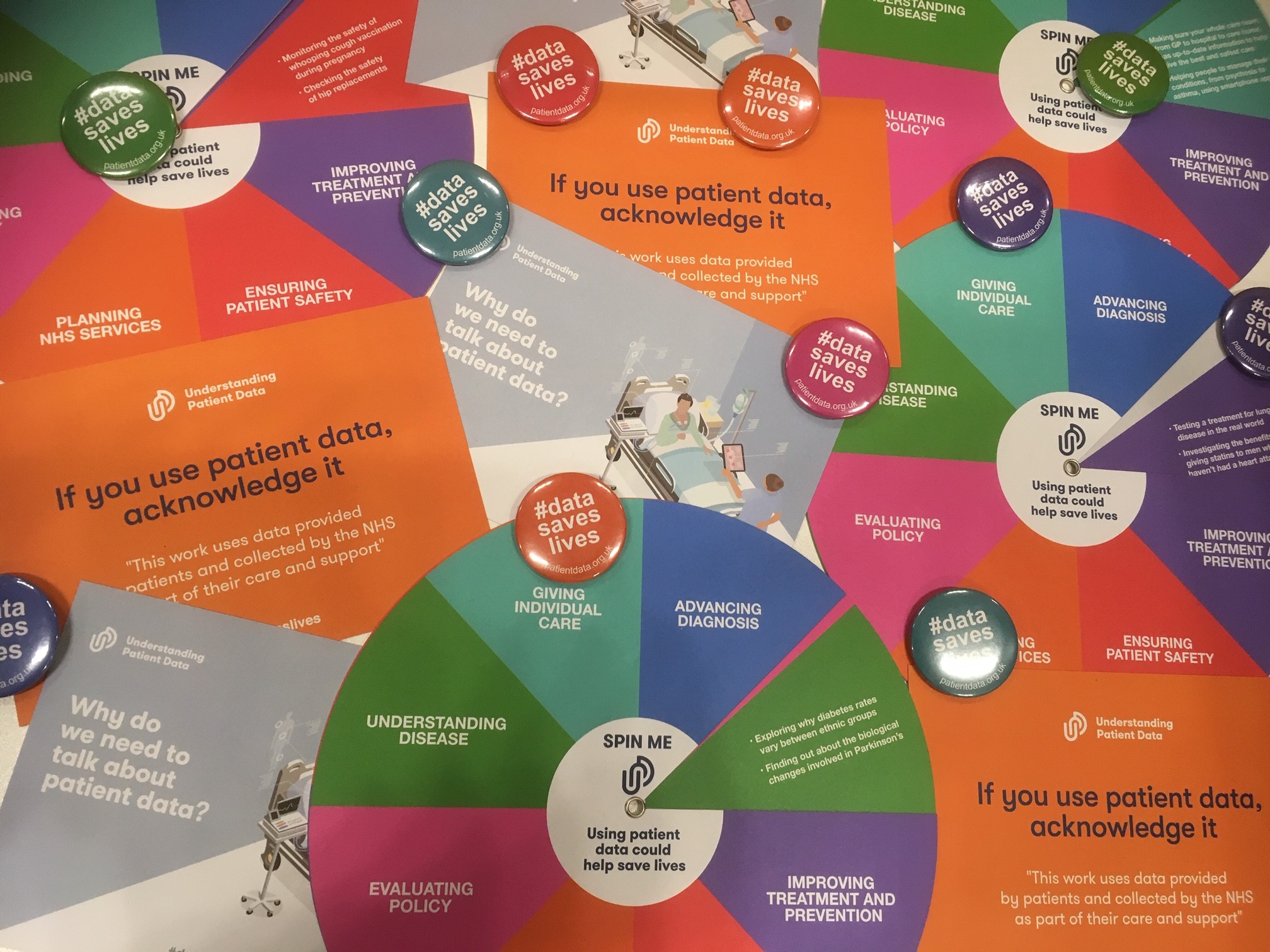 Understanding Patient Data is on a mission to make the way health records are used more visible, understandable and trustworthy. We work with patient groups, health professionals, policy makers and data holders to champion responsible uses of patient data to improve patient care and health services across the UK.
We're looking for a Partnerships and Community Manager to join our small team within the Wellcome Trust, as we grow our ambition and scale.
Why data?
The data within our health records is essential for providing us with care but is also incredibly useful for other purposes such as planning health services or managing population health. And there's increasing interest in using health data to train machine learning algorithms as hype and hope grows over the potential for artificial intelligence to improve healthcare.
Across the UK, groups and teams are actively talking about these topics, working with local communities, developing ways to engage with people about health data. From Local Health and Care Record Exemplars to medical research charities, research institutes to patient advocacy groups, the community of practice around patient data is growing.
But these conversations can be fragmented, occurring in siloes and not necessarily able to share great ideas and best practice across the country. It's also hard to create a big picture story about how and why data is such an important underpinning of the health service and research. This can lead to confusion for patients and health professionals alike about what is happening to data from health records in practice, what the rules are and what choices people have about how this data is used. There's a risk of conflicting messaging and duplication of effort, despite the fact there have been national calls to improve public awareness and engagement with health data use.
What's the role?
We want to build and support the patient data community across the UK, bringing the voices and perspectives of more diverse communities into important debates about how our health data is used. As Partnerships and Community Manager, you'll be responsible for building up and supporting the patient data community, and involving stakeholders including patient groups, health professionals, data holders, policymakers and the media in our work.  
This will involve establishing relationships with a wide range of individuals and organisations, understanding what UPD can offer them and what needs, questions or concerns about data use they have. You'll also identify potential collaborative projects across partners and manage them through to delivery, creating and sharing models of good practice for others to build on. There'll be a particular emphasis on minoritised groups and those who are typically not well represented in existing research and collaborations on data use.
We're really keen to see applicants who can build strong, sustainable relationships around a topic that is sensitive, often controversial, and fast-moving. A good track record of project management, from spotting topics of interest through to delivery and dissemination, will also be essential to succeed in this role.
Get in touch
If you're interested in this role and would like to discuss it further, do message me or drop me a DM on Twitter @natalie_banner. For logistics and job application process queries, get in touch with jobs@wellcome.ac.uk.
Job description and how to apply here.