The Open Data Institute is supporting the INSIGHT Health Data Research Hub's efforts to involve the public, patients and other stakeholders in its stewardship of data. In this guest post, Project Lead Walter Pasquarelli shares three lessons learned in the process of setting up the INSIGHT Data Trust Advisory Board (INSIGHT DataTAB).
INSIGHT is one of seven health data research hubs funded by Health Data Research UK. INSIGHT brings together anonymised data from eye scans and images, and makes it available to NHS, academic and industry researchers. It aims to enable research that leads to new insights in disease detection, diagnosis, treatment and personalised healthcare.
The Hub is focused on eye diseases such as age-related macular degeneration and glaucoma. As many other systemic diseases manifest in the eye, it has the potential to improve health more generally too.
As Understanding Patient Data's (UPD) work continues to show, "people care about how patient data is used [...] and organisations governing and using health data should be open about what they're doing, and responsive to public views and values." Involving the public, patients and other stakeholders in deciding how the data brought together by INSIGHT is shared and used has therefore been central to the Hub's plans.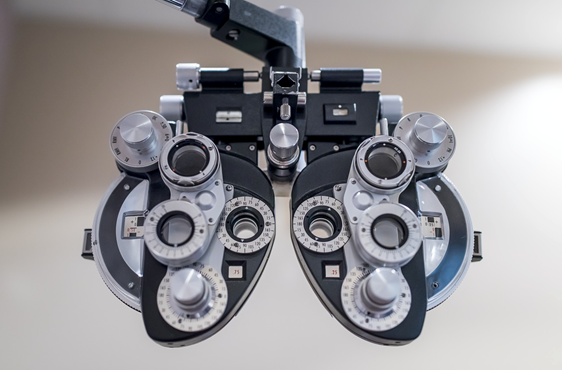 Over recent months, we've been working with INSIGHT to establish the INSIGHT Data TAB. We've also worked closely with the charity Action Against AMD, and the public and patient involvement teams at University Hospitals Birmingham and Moorfields Eye Hospital. The purpose of DataTAB is to provide meaningful public and patient oversight and scrutiny on how INSIGHT manages data. It does this by:
Assessing and providing recommendations on individual applications to access the data made available by INSIGHT.

Developing and iterating the criteria for assessing the applications.

Providing feedback on the overall procedures and outcomes for  granting or denying requests to access INSIGHT data.
More information about the workings of the INSIGHT DataTAB can be found here.
In the process of helping to set up the INSIGHT DataTAB, we've learned three main lessons that we would like to share.
Patient and public involvement is a process rather than an act 
From the beginning, we saw the involvement of public, patient and other stakeholders not as a singular conversation to have or piece of research to do, but as an ongoing partnership. 
We began by attending events where patients were sharing their attitudes and expectations around the use of data, including a great workshop organised by UseMyData in Leeds, where members of patient advisory groups shared their experiences. We also spoke with organisations like UPD to test some of our thinking and highlight our blind spots.
Most importantly, we presented a very early outline of our plans for the INSIGHT DataTAB to a panel of patient and public representatives at a workshop organised by Moorfields Eye Hospital. The workshop was vital in challenging some of our assumptions and in particular, in determining whose views should be represented on the group we were about to convene.
Helping to bring patients closer to decision making around data is not a single action, it's a process that needs to start early. 
Learn from existing efforts 
There's a lot going on in the health data research space, and a number of initiatives and groups already involve patients and the public in decisions about data.
At the beginning of our work, we spent time digging into some of these. Some had been established to oversee access to data collected across the NHS, such as NHS Digital's Data Access Request Service and the Health Research Authority Confidentiality Advisory Group. Others are focused on data collected for specific purposes - for example, the Personal Information and Access Sub-Committee helps UK Biobank to steward data and samples it has collected on around half a million people.
We thought that some of these examples seemed to be dominated by representatives of a particular stakeholder group, which could result in the involvement of patients as being 'tokenistic'. For this reason we were really keen to make sure DataTab was truly representative.
In other instances, groups and processes that involve the public and other stakeholders lacked transparency. For example, we couldn't find the membership lists for some groups, or the criteria used for assessing data access requests and the reasons for their advice being disregarded. As a result we enshrined provisions in the Terms of Reference that would guarantee full transparency. For example, DataTAB will publish its access criteria, make available its full membership list, produce detailed minutes of its meetings and receive an explanation from INSIGHT if certain advice is not taken on board. 
As well as helping us identify areas for us to improve on with the INSIGHT DataTAB, we also found aspects to pick up and adapt. For example, in order to avoid meeting to consider each and every request for data, many groups only convene to decide on those that are novel or contentious - over time, this is something we expect the INSIGHT DataTAB to do too.
Consider diversity and inclusion from the start 
Any group designed to oversee data sharing and use is only as strong as the diversity of its membership. So this is something we started to think about early on in this work. 
To try to ensure that the INSIGHT DataTAB would reflect a wide range of views, we thought about its diversity in terms of its members' experiences and their characteristics. For example, we were keen to ensure that the opinions, experiences and perspectives of patients with sight-threatening conditions were represented, as well as those with experience in health data research and regulation. We also wanted to make sure the group was diverse in terms of characteristics protected by the Equality Act 2010, such as age, race and sex.
We worked closely with Action Against AMD and the Hub's existing public and patient involvement and engagement teams to recruit members with these different experiences and characteristics.
As with bringing together any group, reflecting the diversity of the population you're sampling from is hard. We were surprised that there isn't more structured advice or guidance out there for groups designing data governance processes to be inclusive and representative. We hope that DataTAB could be a useful example for others working in this space.
Talk to us
We're around 12 months into our partnership with INSIGHT. In September, we helped to convene the INSIGHT DataTAB for the first time and the group has started to develop its data access criteria ahead of the first requests to access the Hub's data.
We think of this work as helping to design and put in place a governance process that adapts and learns. If you have any comments on the INSIGHT DataTAB or are working on something similar then we'd love to talk. Write to us at info@theodi.org.