Dr Fiona Pearce, Clinical Lecturer at the University of Nottingham, explains how the Registration of Complex Rare Diseases - Exemplars in Rheumatology (RECORDER) Project is using national electronic health records to improve the health of people with rare diseases.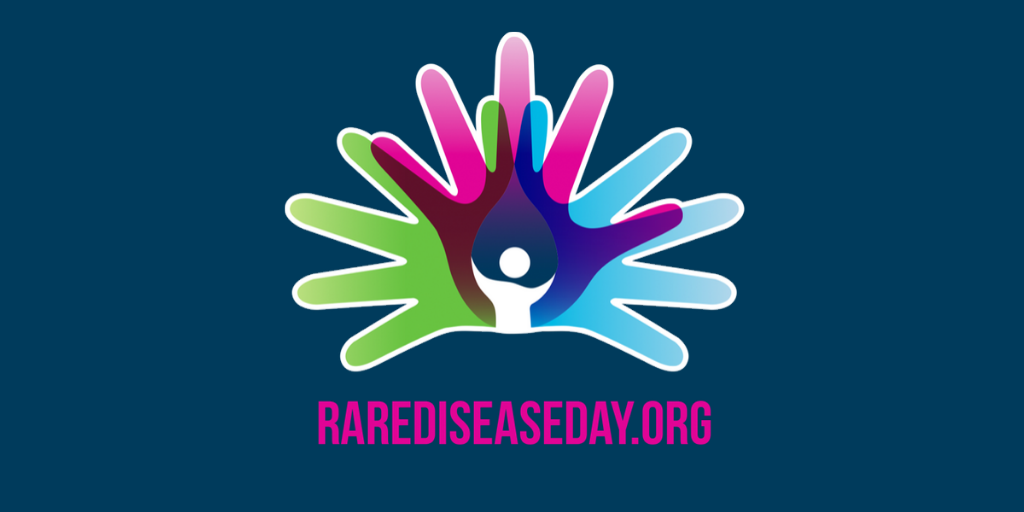 Rare Disease Day takes place on the last day of February each year to raise awareness of rare diseases and their impact on patients' lives. To honour the day, Fiona's answered some questions about her research. She explains how the project is using data about rare autoimmune rheumatic diseases to help make a difference to people's care. 
Tell us about the RECORDER project
RECORDER is a collaboration between the University of Nottingham, Nottingham University Hospitals NHS Trust and the National Congenital Anomaly and Rare Disease Registration Service (NCARDRS).
The project finds different ways to register people with rare autoimmune rheumatic diseases, and uses the data to improve our understanding of these diseases and the care patients receive. Rare autoimmune rheumatic diseases are non-genetic or "complex" rare diseases that usually start in adult life and can be difficult to diagnose. 
Why is this project needed?
Data of rare disease patients is often fragmented. There are several reasons for this including that not all rare disease patients are seen in specialist centres and most rare diseases do not have standard codes that allow them to be identified in health data. This makes finding out information about rare diseases and rare disease patients challenging. For some conditions, basic information like the number of people with a rare disease, and how and where they are treated, are unknown.
It takes longer for people with rare diseases to get the right diagnosis and treatment than people with more common diseases. Often there is no evidence-based treatment at all for a rare disease because of the difficulties of finding enough people to test out treatments in a clinical trial.
How can patient data help?
Information on how many people have a rare disease can be used to help the NHS plan healthcare services. Information on who has a rare disease can be used to help target healthcare towards the right people, and plan and run clinical trials to find new treatments.
Often this information exists already in the NHS or in research studies, but it is collected on computer systems that don't talk to each other. We need a focused, collaborative effort to join-up this crucial information.
What happened and what are the benefits?
We worked with hospital doctors around the country to find out how reliably the number of cases of some rare autoimmune rheumatic diseases are recorded in hospital administrative data. For the diseases that could be reliably identified, we used data from every hospital in England to answer questions aiming to improve the way the NHS delivers healthcare.
Examples include:
We identified all the people in England who are living with ANCA-associated vasculitis, which planners of NHS services can use to support the introduction of new treatments.
We discovered how many children develop Kawasaki disease each year, so that this can be used to plan the likely demand for a potentially life-saving treatment called intravenous immunoglobulin.
We found out which hospitals treat large numbers of people with rare types of vasculitis, so that researchers know where to undertake clinical trials of treatments.
Who collects the data and how is it kept safe?
This work uses data that has been provided by patients and collected by the NHS as part of their care and support. This work combined hospital administrative data (Hospital Episode Statistics) and data collected by hospital clinicians to deliver patient care. All patient data is held by Public Health England under strict security standards.
NCARDRS has legal permission to collect patient-level data and use it to protect the health of the population. This permission is granted under Section 251 of the NHS Act 2006. Everyone working with patient data involved in RECORDER has had extensive training in information governance and follows strict rules regarding patient confidentiality.
What do patients say about RECORDER?
Lynn Laidlaw, who is a patient insight partner advising how RECORDER data can be used in research, said: "combining the data identified in the RECORDER project with an understanding of what's important to people living with a rare, auto immune conditions will help cut diagnostic delay and ensure that research into these diseases reflects the needs of people and clinicians."
What's happening next?
We will be presenting some of our preliminary work at the British Society for Rheumatology conference in Glasgow 20-22 April 2020. The RECORDER team is expanding, and we will soon be publishing national data on some rare autoimmune rheumatic diseases in peer-review articles. We'll also have all our reports available online because we're really committed to keeping people informed about this work.