The OneLondon Citizens' Summit involved Londoners in a process of deliberative engagement to understand how they expect their health and care data to be joined-up and used. Mark Kewley, Director of Strategy for OneLondon, reflects on this process, and how it successfully created the conditions to involve the public in policy development in a way that builds trust and confidence.
It is important to understand people's views and expectations about how their health and care data should be used. This is something that Understanding Patient Data continues to advocate for, and the National Data Guardian is currently consulting on a new principle on this issue.
In a previous guest blog my colleague Amy described the approach that we have taken in London to allow the public to make their expectations clear about the use of health and care data. Using a Citizens' Summit, we worked with Londoners to shape 'the rules of the game' to ensure that:
Policy for the London health and care system will be developed in a way that is consistent with people's expectations

The process of policy development itself helps to build trust and confidence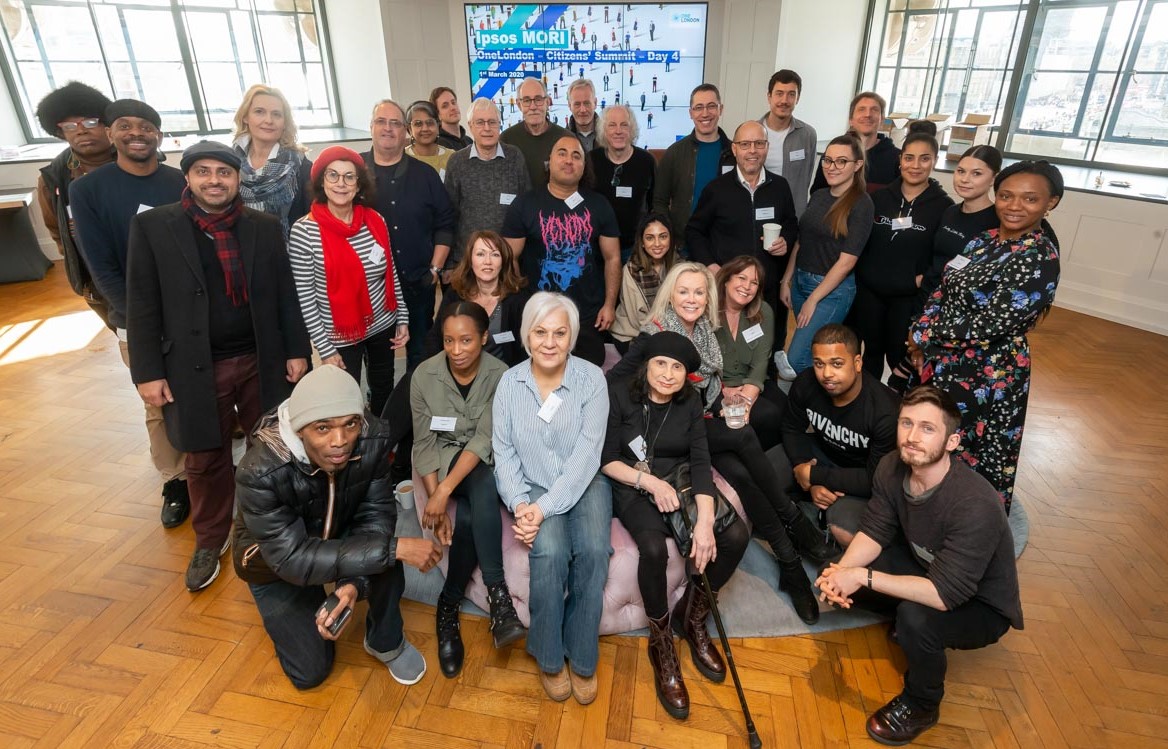 So what happened?
The OneLondon Citizens' Summit, held in February and March, involved 100 Londoners, reflective of the capital's diverse population. We deliberately recruited people from different backgrounds and walks of life, and with contrasting attitudes. They came together over two weekends to discuss, debate and deliberate how the London health and care system should  join-up and use people's data to support individual care, to plan public services, and to enable research.
We used a method of deliberative public engagement: a progressive and innovative approach that convenes 'mini publics' reflective of the broader population over an extended period of time. Through expert presentations and supporting material, participants are given balanced and relevant information, and invited to deliberate the benefits, concerns and trade-offs at stake.
Over the course of the four-day Summit, participants developed detailed recommendations and conditions, which were formally received by regional and national system leaders, policymakers and politicians. These recommendations, and the reasoning behind them, have been published in a new report titled Public deliberation in the use of health and care data.
Creating the right conditions to shape the 'rules of the game'
The Citizen Summit was about more than passive engagement and the success of the deliberative method rests on creating the right conditions. Deliberative approaches are highly effective at engaging the public in a genuine and informed conversation, creating the space for people to state their opinions and reasoning, to hear others, and to self-moderate as groups to produce nuanced and civic-minded advice.
It was the Summit participants themselves who identified the four factors of this process that were central to building trust in decision-making.
1. Diversity
It is essential to seek out and listen to a wide range of views. Recruitment of participants for the Citizens' Summit ensured a 'mini public' that was reflective of London's population, with a variety of attitudes towards data. This created a richer discussion among the participants and gives us more confidence that the policy we develop will work for people across London.
2. Information
Information must be shared in simple terms that are easy to understand. The participants were presented with information through expert sessions, in-depth table discussions, and Q&As with health and care professionals and data specialists.
3. Time
It is important to give people enough time to understand the issues before asking their opinion, especially for technical topics like data. There must also be time for people to ask questions, test their understanding and listen to others.
4. Transparency
This includes a balance in the information presented (e.g. risks and concerns in addition to benefits), transparency of the process itself, including what will happen next with the participants' recommendations, and being clear about the conclusions reached.
Putting these conditions in place meant the participants were willing and able to debate complex and technical issues. The result was a series of practical and actionable recommendations, which will be invaluable to us going forward.
What's next?
We will use the outputs from the OneLondon Citizens' Summit to shape a single set of policies that will be applied across London. The detailed recommendations and conditions set out by participants are of course central to this, but so are the more nuanced insights and reasoning of how the recommendations were reached. Together these help us understand what is most important to people when considering their expectations around the issues and trade-offs with joining-up health and care data.
We hope that these insights will also help to guide how the public are involved in decision-making more generally, so that in future we have more participation that shapes how health and care services work in London and beyond.
Read the report Public deliberation in the use of health and care data.